VISTABOOKS
Explorations
The Caņons of the Colorado--the 1869 discovery voyage down the Colorado River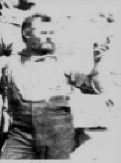 .
by Major John Wesley Powell.
Note the word caņons in the title would today be spelled canyons. From Wyoming, into Colorado, through Utah, to Arizona and the Grand Canyon, and to Nevada--this was the journey of the "Colorado River Exploring Expedition", what Powell called his group of 9 men and 4 boats as they began charting what was the last major unexplored part of the then United States. Illustrations are by Thomas Moran and others. more...
ISBN-10: 0-89646-059-2. ISBN-13: 978-0-89646-059-1. Order #: VIST0059 paper$4.95
SAVE! Scuffed copies of The Canons of the Colorado are available at discount Go to Scuffed Specials.
The Discovery of Glacier Bay (1879).
by John Muir, its discoverer.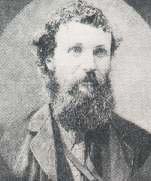 Adventures in a truly Alaskan Wild with ice floes, bergs, mountain peaks, Indians, canoe travel. Spending several "icy summers" in Alaska, Muir earned the name "Ice Chief", exploring Glacier Bay and its region. It was a fitting continuation to his involvement with glaciers, for he had developed the glacial origin theory for Yosemite Valley. more...
ISBN-10: 0-89646-045-2. ISBN-13: 978-0-89646-045-4. Order #: VIST0045 paper$3.95
Mountaineering on the Pacific in 1868.
by Edmund T. Coleman.
Based on an account of the ascent of Mount Baker and a description of that portion of Washington Territory seen on its approach. Mountaineering in 1868 was a different experience than nowadays. This ascent began at the seashore... more...
ISBN-10: 0-89646-014-2. ISBN-13: 978-0-89646-014-0. Order #: VIST0014 paper$3.95
Discovery of the Yosemite in 1851--and the Indian war which led to that event.
by Lafayette Houghton Bunnell, M.D., one of the Discoverers, of the Mariposa Battalion.
First published in 1880, this is the primary account of how Yosemite Valley came to be "discovered" by the white race. Of course, the Indians knew it was there; they lived in it. more....
ISBN-10: 0-89646-021-5. ISBN-13: 978-0-89646-021-8. VIST0021 paper$6.95
The Ascent of Mount Hayden, Grand Teton, 1872: a new chapter of Western Discovery.
by Nathaniel Pitt "(National Park") Langford.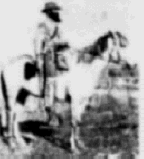 Trials and triumphs of what may have been the first party to climb the Grand Tetons of Wyoming, July 29, 1872. Author Langford was among the early explorers of the Yellowstone/Teton region and was first superintendent of Yellowstone National Park. more...
ISBN-10: 0-89646-066-5. ISBN-13: 978-0-89646-066-9. Order Order #: VIST0066 paper$3.95
Mountaineering in the Kings River Country, 1864.
by Clarence King of the California Geological Survey.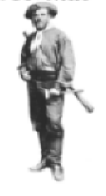 This early ascent of Mount Tyndall at the head of King's River ...is mountaineering drama to the extreme, written even when the foothills of the Sierra Nevada were remote enough, let alone peaks at the range crest, such as Tyndall. more...
ISBN-10: 0-89646-042-8. ISBN-13: 978-0-89646-042-3. Order #: VIST0042 paper$3.95
click for TOP OF THIS "Explorations" PAGE
or use links in headers and sidebars for other pages
---
This "VistaBooks: Explorations" page was last modified October 9, 2021 . Did you come here from a link on another website? For latest version of this page, click or copy to your browser: https://www.vistabooks.com/Themes/vistpubsexpl.html. Copyright © 2021 VistaBooks LLC.

Need help? email. We want you to find what you want to find.
END OF VISTABOOKS "Explorations" PAGE
Thanks for looking!
click for TOP OF THIS "Explorations" PAGE
Click >V< for VistaBooks Home/Contents
or use links in headers and sidebars for other pages
click for TOP OF THIS "Explorations" PAGE
click >V< for VistaBooks Home/Contents
or use links in headers and sidebars for other pages
click for TOP OF THIS "Explorations" PAGE
click >V< for VistaBooks Home/Contents
or use links in headers and sidebars for other pages
click for TOP OF THIS "Explorations" PAGE
click >V< for VistaBooks Home/Contents
or use links in headers and sidebars for other pages
click for TOP OF THIS "Explorations" PAGE
click >V< for VistaBooks Home/Contents
or use links in headers and sidebars for other pages
click for TOP OF THIS "Explorations" PAGE
click >V< for VistaBooks Home/Contents
or use links in headers and sidebars for other pages
click for TOP OF THIS "Explorations" PAGE
click >V< for VistaBooks Home/Contents
or use links in headers and sidebars for other pages
click for TOP OF THIS "Explorations" PAGE
click >V< for VistaBooks Home/Contents
or use links in headers and sidebars for other pages
click for TOP OF THIS "Explorations" PAGE
click >V< for VistaBooks Home/Contents
or use links in headers and sidebars for other pages
click for TOP OF THIS "Explorations" PAGE
click >V< for VistaBooks Home/Contents
or use links in headers and sidebars for other pages
click for TOP OF THIS "Explorations" PAGE
click >V< for VistaBooks Home/Contents
or use links in headers and sidebars for other pages
click for TOP OF THIS "Explorations" PAGE
click >V< for VistaBooks Home/Contents
or use links in headers and sidebars for other pages
click for TOP OF THIS "Explorations" PAGE
click >V< for VistaBooks Home/Contents
or use links in headers and sidebars for other pages
click for TOP OF THIS "Explorations" PAGE
click >V< for VistaBooks Home/Contents
or use links in headers and sidebars for other pages
click for TOP OF THIS "Explorations" PAGE
click >V< for VistaBooks Home/Contents
or use links in headers and sidebars for other pages
click for TOP OF THIS "Explorations" PAGE
click >V< for VistaBooks Home/Contents
or use links in headers and sidebars for other pages
click for TOP OF THIS "Explorations" PAGE
click >V< for VistaBooks Home/Contents
or use links in headers and sidebars for other pages
click for TOP OF THIS "Explorations" PAGE
click >V< for VistaBooks Home/Contents
or use links in headers and sidebars for other pages
click for TOP OF THIS "Explorations" PAGE
click >V< for VistaBooks Home/Contents
or use links in headers and sidebars for other pages
click for TOP OF THIS "Explorations" PAGE
click >V< for VistaBooks Home/Contents
or use links in headers and sidebars for other pages
click for TOP OF THIS "Explorations" PAGE
click >V< for VistaBooks Home/Contents
or use links in headers and sidebars for other pages
click for TOP OF THIS "Explorations" PAGE
click >V< for VistaBooks Home/Contents
or use links in headers and sidebars for other pages
click for TOP OF THIS "Explorations" PAGE
click >V< for VistaBooks Home/Contents
or use links in headers and sidebars for other pages
click for TOP OF THIS "Explorations" PAGE
click >V< for VistaBooks Home/Contents
or use links in headers and sidebars for other pages
click for TOP OF THIS "Explorations" PAGE
click >V< for VistaBooks Home/Contents
or use links in headers and sidebars for other pages
click for TOP OF THIS "Explorations" PAGE
click >V< for VistaBooks Home/Contents
or use links in headers and sidebars for other pages
click for TOP OF THIS "Explorations" PAGE
click >V< for VistaBooks Home/Contents
or use links in headers and sidebars for other pages
click for TOP OF THIS "Explorations" PAGE
click >V< for VistaBooks Home/Contents
or use links in headers and sidebars for other pages
click for TOP OF THIS "Explorations" PAGE
click >V< for VistaBooks Home/Contents
or use links in headers and sidebars for other pages
click for TOP OF THIS "Explorations" PAGE
click >V< for VistaBooks Home/Contents
or use links in headers and sidebars for other pages
click for TOP OF THIS "Explorations" PAGE
click >V< for VistaBooks Home/Contents
or use links in headers and sidebars for other pages
click for TOP OF THIS "Explorations" PAGE
click >V< for VistaBooks Home/Contents
or use links in headers and sidebars for other pages
click for TOP OF THIS "Explorations" PAGE
click >V< for VistaBooks Home/Contents
or use links in headers and sidebars for other pages
click for TOP OF THIS "Explorations" PAGE
click >V< for VistaBooks Home/Contents
or use links in headers and sidebars for other pages
click for TOP OF THIS "Explorations" PAGE
click >V< for VistaBooks Home/Contents
or use links in headers and sidebars for other pages
click for TOP OF THIS "Explorations" PAGE
click >V< for VistaBooks Home/Contents
or use links in headers and sidebars for other pages
click for TOP OF THIS "Explorations" PAGE
click >V< for VistaBooks Home/Contents
or use links in headers and sidebars for other pages
click for TOP OF THIS "Explorations" PAGE
click >V< for VistaBooks Home/Contents
or use links in headers and sidebars for other pages
click for TOP OF THIS "Explorations" PAGE
click >V< for VistaBooks Home/Contents
or use links in headers and sidebars for other pages
click for TOP OF THIS "Explorations" PAGE
click >V< for VistaBooks Home/Contents
or use links in headers and sidebars for other pages
click for TOP OF THIS "Explorations" PAGE
click >V< for VistaBooks Home/Contents
or use links in headers and sidebars for other pages
click for TOP OF THIS "Explorations" PAGE
click >V< for VistaBooks Home/Contents
or use links in headers and sidebars for other pages
click for TOP OF THIS "Explorations" PAGE
click >V< for VistaBooks Home/Contents
or use links in headers and sidebars for other pages
click for TOP OF THIS "Explorations" PAGE
click >V< for VistaBooks Home/Contents
or use links in headers and sidebars for other pages
click for TOP OF THIS "Explorations" PAGE
click >V< for VistaBooks Home/Contents
or use links in headers and sidebars for other pages
click for TOP OF THIS "Explorations" PAGE
click >V< for VistaBooks Home/Contents
or use links in headers and sidebars for other pages
click for TOP OF THIS "Explorations" PAGE
click >V< for VistaBooks Home/Contents
or use links in headers and sidebars for other pages
click for TOP OF THIS "Explorations" PAGE
click >V< for VistaBooks Home/Contents
or use links in headers and sidebars for other pages
click for TOP OF THIS "Explorations" PAGE
click >V< for VistaBooks Home/Contents
or use links in headers and sidebars for other pages
click for TOP OF THIS "Explorations" PAGE
click >V< for VistaBooks Home/Contents
or use links in headers and sidebars for other pages
click for TOP OF THIS "Explorations" PAGE
click >V< for VistaBooks Home/Contents
or use links in headers and sidebars for other pages
click for TOP OF THIS "Explorations" PAGE
click >V< for VistaBooks Home/Contents
or use links in headers and sidebars for other pages
click for TOP OF THIS "Explorations" PAGE
click >V< for VistaBooks Home/Contents
or use links in headers and sidebars for other pages
click for TOP OF THIS "Explorations" PAGE
click >V< for VistaBooks Home/Contents
or use links in headers and sidebars for other pages
click for TOP OF THIS "Explorations" PAGE
click >V< for VistaBooks Home/Contents
or use links in headers and sidebars for other pages
click for TOP OF THIS "Explorations" PAGE
click >V< for VistaBooks Home/Contents
or use links in headers and sidebars for other pages
click for TOP OF THIS "Explorations" PAGE
click >V< for VistaBooks Home/Contents
or use links in headers and sidebars for other pages
click for TOP OF THIS "Explorations" PAGE
click >V< for VistaBooks Home/Contents
or use links in headers and sidebars for other pages
click for TOP OF THIS "Explorations" PAGE
click >V< for VistaBooks Home/Contents
or use links in headers and sidebars for other pages
click for TOP OF THIS "Explorations" PAGE
click >V< for VistaBooks Home/Contents
or use links in headers and sidebars for other pages
click for TOP OF THIS "Explorations" PAGE
click >V< for VistaBooks Home/Contents
or use links in headers and sidebars for other pages
click for TOP OF THIS "Explorations" PAGE
click >V< for VistaBooks Home/Contents
or use links in headers and sidebars for other pages
click for TOP OF THIS "Explorations" PAGE
click >V< for VistaBooks Home/Contents
or use links in headers and sidebars for other pages
click for TOP OF THIS "Explorations" PAGE
click >V< for VistaBooks Home/Contents
or use links in headers and sidebars for other pages
click for TOP OF THIS "Explorations" PAGE
click >V< for VistaBooks Home/Contents
or use links in headers and sidebars for other pages
click for TOP OF THIS "Explorations" PAGE
click >V< for VistaBooks Home/Contents
or use links in headers and sidebars for other pages
click for TOP OF THIS "Explorations" PAGE
click >V< for VistaBooks Home/Contents
or use links in headers and sidebars for other pages
click for TOP OF THIS "Explorations" PAGE
click >V< for VistaBooks Home/Contents
or use links in headers and sidebars for other pages
click for TOP OF THIS "Explorations" PAGE
click >V< for VistaBooks Home/Contents
or use links in headers and sidebars for other pages
click for TOP OF THIS "Explorations" PAGE
click >V< for VistaBooks Home/Contents
or use links in headers and sidebars for other pages
click for TOP OF THIS "Explorations" PAGE
click >V< for VistaBooks Home/Contents
or use links in headers and sidebars for other pages
click for TOP OF THIS "Explorations" PAGE
click >V< for VistaBooks Home/Contents
or use links in headers and sidebars for other pages
click for TOP OF THIS "Explorations" PAGE
click >V< for VistaBooks Home/Contents
or use links in headers and sidebars for other pages
click for TOP OF THIS "Explorations" PAGE
click >V< for VistaBooks Home/Contents
or use links in headers and sidebars for other pages
click for TOP OF THIS "Explorations" PAGE
click >V< for VistaBooks Home/Contents
or use links in headers and sidebars for other pages
click for TOP OF THIS "Explorations" PAGE
click >V< for VistaBooks Home/Contents
or use links in headers and sidebars for other pages
click for TOP OF THIS "Explorations" PAGE
click >V< for VistaBooks Home/Contents
or use links in headers and sidebars for other pages
click for TOP OF THIS "Explorations" PAGE
click >V< for VistaBooks Home/Contents
or use links in headers and sidebars for other pages
click for TOP OF THIS "Explorations" PAGE
click >V< for VistaBooks Home/Contents
or use links in headers and sidebars for other pages
click for TOP OF THIS "Explorations" PAGE
click >V< for VistaBooks Home/Contents
or use links in headers and sidebars for other pages
click for TOP OF THIS "Explorations" PAGE
click >V< for VistaBooks Home/Contents
or use links in headers and sidebars for other pages
click for TOP OF THIS "Explorations" PAGE
click >V< for VistaBooks Home/Contents
or use links in headers and sidebars for other pages
click for TOP OF THIS "Explorations" PAGE
click >V< for VistaBooks Home/Contents
or use links in headers and sidebars for other pages
click for TOP OF THIS "Explorations" PAGE
click >V< for VistaBooks Home/Contents
or use links in headers and sidebars for other pages
click for TOP OF THIS "Explorations" PAGE
click >V< for VistaBooks Home/Contents
or use links in headers and sidebars for other pages