VISTABOOKS
Sequoia/Kings Canyon
Mountaineering in the Kings River Country, 1864
by Clarence King of the California Geological Survey.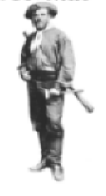 This early ascent of Mount Tyndall at the head of King's River (the river is not related to our author) is now classic Western Americana literature. It is mountaineering drama to the extreme, written even when the foothills of the Sierra Nevada were remote enough, let alone peaks at the range crest, such as Tyndall. Clearly showing is the author's love of nature. This writing appeared in several forms before being gathered with others of King's articles in 1872 into Mountaineering in the Sierra Nevada, a book still in print! In our little volume we include just material dealing with the Kings River country so that visitors to this region, much of it now in Kings Canyon National Park, can focus. King also conducted the U.S. Geological Exploration of the 40th Parallel, an unexplored line through America's interior, and was first director of the U. S. Geological Survey. He has a Sierra peak named for him.
Illustrations are added from Picturesque California (1888) and The Yosemite Guidebook (1869). 48 pages. more...
ISBN-10: 0-89646-042-8. ISBN-13: 978-0-89646-042-3. Order #: VIST0042 paper$3.95
A Rival of the Yosemite: The Cañon of the South Fork of King's River, California

by John Muir.
As they had at Yosemite, Muir and his editor launched a campaign to get Kings Canyon set aside as a national park (some wanted to call it John Muir National Park), advising the law-givers to "make haste before it is too late". This writing was to be the stimulus. The park was not established, however, until 1940, when it was called Kings Canyon National Park. Muir's text is primarily descriptive, but as usual he includes personal adventures, in this case including a close encounter with a grizzly bear. Arguments for establishing the park are included, such as blocking grazing, lumbering, and mining. Text was reviewed by former Sequoia & Kings Canyon National Park Chief Park Naturalist and foreword is by former Yosemite Chief Park Naturalist. Period engravings, with map showing proposed park boundary. 24 pages. more....
ISBN-10: 0-89646-010-X. ISBN-13: 978-0-89646-010-2. Order #: VIST0010 paper$3.95
The Wild Sheep

by John Muir.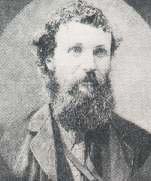 Here the early naturalist-writer glorifies the mountain sheep, or bighorn, of the Sierra Nevada. In Muir's time (1881 is the date of this writing), sheep were still to be seen on his High Sierra rambles. He notes the distribution of sheep and their various species as well as their physical characteristics, and he also describes their mountain home where they lived, "the happy wanderers, perhaps relishing the beauty as well as the taste of the lovely flora on which they feed." But as always his finest sections are where he describes the sheep themselves and how they move about on cliff walls, fine four-legged mountaineers. Today, park and wildlife agencies are reestablishing populations of wild sheep in the Sierra Nevada and elsewhere, and we may thank Muir in part for this, as his writing helped keep our appreciation alive for them. Reviewed by Chief Park Naturalists at Yosemite and Sequoia and Kings Canyon National Parks. Period engravings. 32 pages. more....
ISBN-10: 0-89646-017-7. ISBN-13: 978-0-89646-017-1. Order #: VIST0017 paper$3.95
The Hummingbird of the California Waterfalls
by John Muir.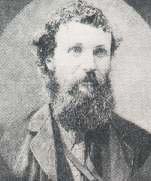 Reprinted from 1878. This has been called "the finest bird biography ever written". Muir's "waterfall hummingbird" is the water-ouzel, of course, now also called the dipper. Although Muir buffs and birders already know this, even they will enjoy reading or re-reading the story of this little bobber. Some might have seen this little bird, but without this article have not yet enjoyed the flyer/swimmer fully. As Muir's portrayal shows, much of the bird's intrigue is its physical elusiveness while remaining visually accessible. Enjoy this little story and enjoy this little bird. Foreword by former Chief Park Naturalist, Yosemite National Park. Period illustrations. 24 pages. more....
ISBN-10: 0-89646-019-3. ISBN-13: 978-0-89646-019-5. Order #: VIST0019 paper$3.95
---
This "Sequoia & Kings Canyon National Parks" page was last modified October 9, 2021. Did you come here from a link on another website? For latest version of this page, click or copy to your browser: https://www.vistabooks.com/Themes/vistpubsseki.html.Copyright © 2021 VistaBooks LLC.