VISTABOOKS:
The Discovery of Glacier Bay (1879)
by John Muir
to Alaska/Northwest page
to Mountaineering page
to Explorations page
to National Parks page
to Yosemite page
to John Muir page
to California/Nevada page
to VistaBooks Home/Contents
The Discovery of Glacier Bay (1879).
by John Muir, its discoverer.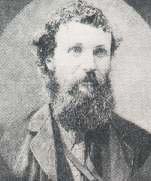 Adventures in a truly Alaskan Wild with ice floes, bergs, mountain peaks, Indians, canoe travel. Spending several "icy summers" in Alaska, Muir earned the name "Ice Chief", exploring Glacier Bay and its region. It was a fitting continuation to his involvement with glaciers, for he had developed the glacial origin theory for Yosemite Valley, in spite of the fact that there the glaciers were almost entirely gone. Here at Glacier Bay, no imagination was needed to understand the processes. Reprinted from Century Magazine. Engravings of ice and peaks abound in the book. 16 pages.
ISBN-10: 0-89646-045-2. ISBN-13: 978-0-89646-045-4. Order #: VIST0045 paper$3.95.
Sample illustrations from The Discovery of Glacier Bay (1879)
to Alaska/Northwest page
to Mountaineering page
to Explorations page
to National Parks page
to Yosemite page
to John Muir page
to California/Nevada page
to VistaBooks Home/Contents
---
This "VistaBooks: The Discovery of Glacier Bay (1879)" page was last modified October 7, 2021. Did you come here from a link on another website? For latest version of this page, click or copy to your browser: https://www.vistabooks.com/Titles/vistpubs0045.html. Copyright © 2021 VistaBooks LLC.