VISTABOOKS
The Yosemite in Winter: an 1892 account

to Yosemite page
to National Parks page
to California/Nevada page
to John Muir page
to Mountaineering page
to National Parks page
to VistaBooks Home/Contents
The Yosemite in Winter: an 1892 account.
by James M. Carson, with extracts from John Muir's writings.
An appreciation of Yosemite Valley's winter character and an early history of the first winter residents, with plenty of quoted passages from John Muir, who also was a year-round valley resident in the early days. Reports of floods, in which trees were swept over the waterfalls, of the ice-cone at the base of Upper Yosemite Fall, snow-banners flying off rangecrest peaks, use of "snowshoes" (skis, today) to bring in the mail, winter-time climatic differences between north and south sides of this deep east-west trending valley due to shadows. Foreword by former Yosemite Chief Park Naturalist William Jones.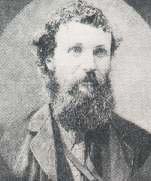 John Muir
Period engravings. 16 pages.
ISBN-10: 0-89646-053-3. ISBN-13: 978-0-89646-053-9. Order #: VIST0053 paper$3.95
Sample illustrations from The Yosemite in Winter...
John Muir
to Yosemite page
to National Parks page
to California/Nevada page
to John Muir page
to Mountaineering page
to National Parks page
to VistaBooks Home/Contents
---
This "VistaBooks: The Yosemite in Winter: an 1892 account--sample illustrations" page was last modified October 9, 2021. Did you come here from a link on another website? For latest version of this page, click or copy to your browser: https://www.vistabooks.com/Titles/vistpubs0053.html. Copyright © 2021 VistaBooks LLC.