VISTABOOKS
Our Yosemite National Park
to Yosemite page
to Nature page
to National Parks page
to California/Nevada page
to John Muir page
to Mountaineering page
to National Parks page
to California/Nevada page
to VistaBooks Home/Contents
Our Yosemite National Park
by John Muir.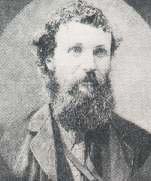 Among its forests and wild gardens, animals and birds, fountains and streams. At the turn of the century, John Muir described Yosemite National Park to readers of The Atlantic Monthly in the articles here reprinted. Just a decade before he had been so involved with the park idea that he became known as the "father of Yosemite National Park". Muir knew the park better than anyone else, and he had a gift for expression that keeps his fame and his works alive yet. The writing here is perhaps the best blend Muir gave of the Yosemite as a wild nature preserve. The ecological account is full, and we learn much of Muir's observations of the Yosemite birds, bears, and blossoms as well as its winters, earthquakes, glaciers, and forests.
Period illustrations. 96 pages.
ISBN-10: 0-89646-061-4. ISBN-13: 978-0-89646-061-4. Order #: VIST0061 paper$6.95
Sample illustrations from Our Yosemite National Park:
to Yosemite page
to Nature page
to National Parks page

to California/Nevada page
to VistaBooks Home/Contents
---
This "VistaBooks: Our Yosemite National Park--more..." page was last modified October 10, 2021. Did you come here from a link on another website? For latest version of this page, click or copy to your browser: https://www.vistabooks.com/Titles/vistpubs0061.html.Copyright © 2021 VistaBooks LLC.