VISTABOOKS
A Rival of the Yosemite: the cañon of the South Fork of Kings River, California
by John Muir
to Yosemite page
to John Muir page
to National Parks page
to Sequoia/Kings Canyon page
to California & Nevada page

A Rival of the Yosemite: The Cañon of the South Fork of King's River, California
by John Muir.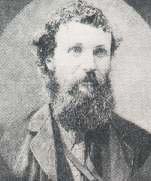 As they had at Yosemite, Muir and his editor launched a campaign to get Kings Canyon set aside as a national park (some wanted to call it John Muir National Park), advising the law-givers to "make haste before it is too late". This writing was to be the stimulus. The park was not established, however, until 1940, when it was called Kings Canyon National Park. Muir's text is primarily descriptive, but as usual he includes personal adventures, in this case including a close encounter with a grizzly bear. Arguments for establishing the park are included, such as blocking grazing, lumbering, and mining. Text was reviewed by former Sequoia & Kings Canyon National Park Chief Park Naturalist and foreword is by former Yosemite Chief Park Naturalist. Period engravings, with map showing proposed park boundary. 24 pages.
ISBN-10: 0-89646-010-X. ISBN-13: 978-0-89646-010-2. Order #: VIST0010 paper$3.95
Sample illustrations from A Rival of the Yosemite:
to Yosemite page
to John Muir page
to National Parks page
to Sequoia/Kings Canyon page
to California & Nevada page
to VistaBooks Home/Contents page
---
This "VistaBooks: John Muir A Rival of the Yosemite: the cañon of the South Fork of King's River, California-" page was last modified August 7, 2019. Did you come here from a link on another website? For latest version of this page, click or copy to your browser: http://www.vistabooks.com/vistpubs0010.htm.Copyright © 2020 VistaBooks LLC.